About Us
Service Area
We are proud to offer service in and around the following communities:

• Aztec
• Farmington
• Bloomfield
• Lybrook
• ChaMa
• Shiprock
History
B&D Plumbing and Heating LLC is celebrating its 10th year in business. Based on honesty, hard work and determination, our business has proven to be a success. We are non-judgmental and do not require pre-qualification of our customers; it is our goal to please each and every customer. We rely mainly on "word of mouth" advertising, proving the quality of every job. Blair and his wife Dianna strive hard to have a self-sufficient, family oriented organization. Di's skills in the office, Blair's 20 years of experience in the field, and the expertise of all of our dedicated employees have made B&D Plumbing and Heating a successful company that puts the customers' needs and wants first and foremost.
Our Qualifications
We are heating and cooling professionals! We maintain a high level of quality among our staff. All of our installers and technicians are trained on a regular, on-going basis. We are certified by the following industry organizations:

State of New Mexico Master Mechanics License MM1, MM2, MM3 #364700, LP4 #364139,
Manufactured Housing License C364700 Bonded & Insured
CARRIER DEALER

Carrier Dealers are the home heating and cooling experts to turn to. They are your single resource for everything you need -- from tailoring your ideal comfort system to installation, service and beyond.
BBB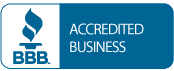 The Better Business Bureau (BBB) system in the U.S. extends across the nation; coast-to-coast, and in Hawaii, Alaska, and Puerto Rico. Since the founding of the first BBB in 1912, the BBB system has proven that the majority of marketplace problems can be solved fairly through the use of voluntary self-regulation and consumer education.
Polyethylene Gas Pipe Fusion Certified
We are certified in polyethylene gas pipe fusion.
ESCO
ESCO Institute, a member of the ESCO Group, is the industry's largest provider of EPA Section 608 certification testing.
Over the last 20 years, ESCO Institute has grown tremendously, enhancing its mission and expanding its services to include the development and publishing of training manuals, curriculum packages, assessment exams, specialty training packages and custom publishing solutions for the HVACR and building science fields.
ESCO's materials are utilized within hundreds of schools, wholesalers and other training entities across the globe.